In my "gears" Embedded with me during my trip to Osaka, Matrox par l'intermédiaire de Christophe Crespin et de Paul Mothersill que je remercie ici, lent me a MXO2 LE … I do not know if you know this tool but I can talk about it because it is a brick of my system that I love.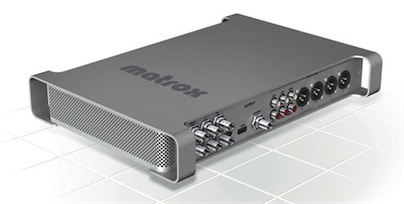 Matrox is a manufacturer may be less known to the world of maps and other tools to manage entries / video outputs work with Final Cut, BlackMagic and AJA are often the only spoken of yet there are others equally deserving and proponents of smart tools and quality.
The big advantage of this system is that it can connect via an adapter or to a laptop via XPressCard port or via a PCI. It makes one of the most adaptable it is. The 2 Maps are also provided in the pack.
The range MXO has several products whose prices range from € 299 to € 1990 HT HT RACK for large version. I tested the first which allowed me MXO ago 4 years out videos of my first MacBook Pro in an OB HD HDSDI during a live program for France 2 shot in Orange (Opera / Roberto Alagna) I was at the time taken for an alien and technicians from France TV looks me look a little thinking that I will never issue them a broadcast signal coming out of my little portable and can be of a quality enough to interest me with their big-conect OB to several million euro. Yet, plupard the subjects and dressing had been managed entirely via the MXO box, the first was only MXO output, it possible to get an HD SDI signal from the DVI output of the mac, and it worked not bad.
The MXO2 is available in a range that goes from "Mini" at "Rack" integral or not the MAX Technologie.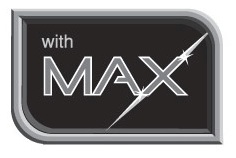 Thanks to this technology MAX I could encode in record time and exceptional quality (much better than the quality of the encoding software compressor) my videos made in Osaka.
On my old MacBook Pro (early 2008) While encodate 1080p25 H264 to 10mb / s usually takes me close to 40min Encoding 5 my the movies, with the Matrox MXO2 LE Max that I was available almost real-time … Which provides a time saving extra, and an incredible quality, I know how they do it really but I insist, quality of comrpession which is much better than most compression software Compressor.
Note that if you already have a MacPro with another card, H.264 hardware compression cards of the existe en version only, it is called "Compress HD" and does the same job for less than 450 € ht.
I like the LE version that I often use for recording "direc to disk" in OB vehicles such, but for my use of blogger, the version "Mini" is ample since I use the HDMI for the main monitoring. Note that this version "Mini" Avid is now validated for the monitoring of Media Composer 5.
More information on these products to my partners'ATREID
http://

www.pampuri.net/wp-content/uploads/2020/10/titreblog3-1030x201-1030x2013.png
0
0
Emmanuel
http://

www.pampuri.net/wp-content/uploads/2020/10/titreblog3-1030x201-1030x2013.png
Emmanuel
2010-11-20 07:38:44
2010-11-20 07:38:44
Matrox MXO2 / Max ... the booster !